Productive simple functionalities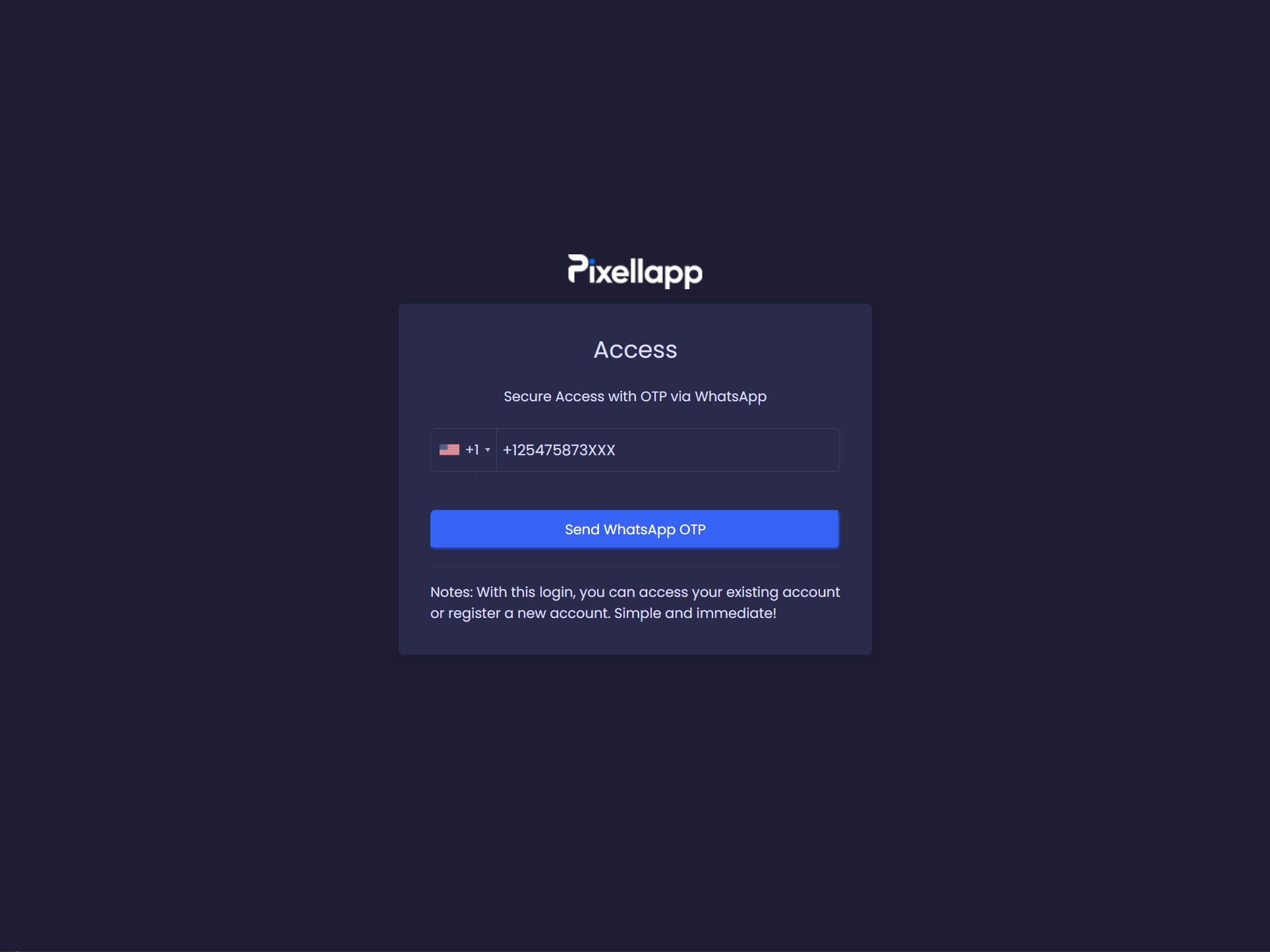 A Simple Panel for Login or Registration.
You need to have a WhatsApp account and provide your phone number, including the country code, to receive the OTP for platform access.
Please note that "OTP" stands for "One Time Password."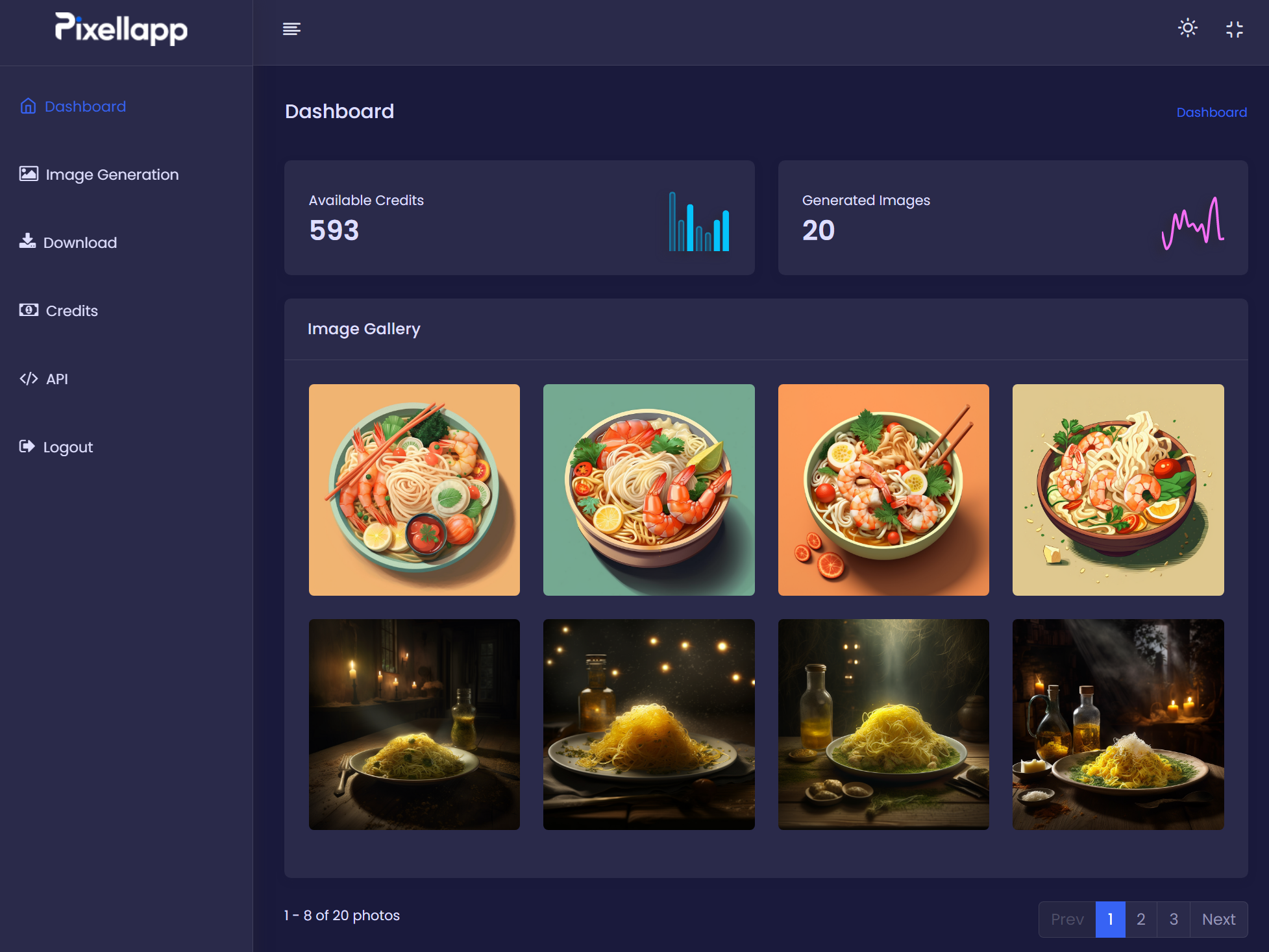 From the Dashboard, you can view your credits and see how many images you have generated. Additionally, you have access to a gallery of all the images you have created, and you can easily share them on social media by clicking on the desired image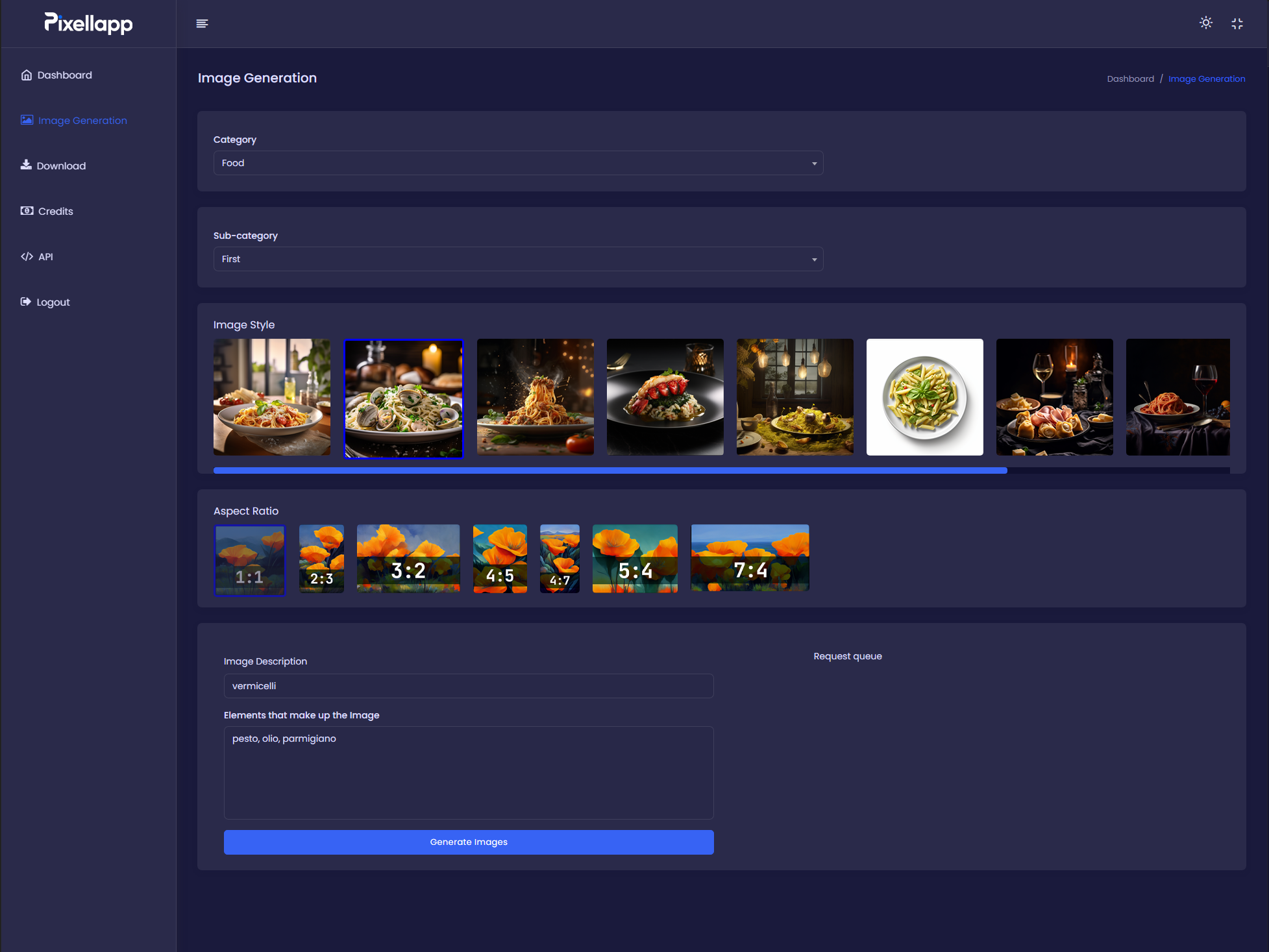 In this section, you will have the opportunity to select the Categories and Subcategories of pre-set styles. You can choose the desired horizontal, vertical, or square appearance, and describe your main product in the Description, adding all the elements that make it up. With the "Generate Images" button, you can submit a request for the generation of your images. You will receive a WhatsApp notification when the images are ready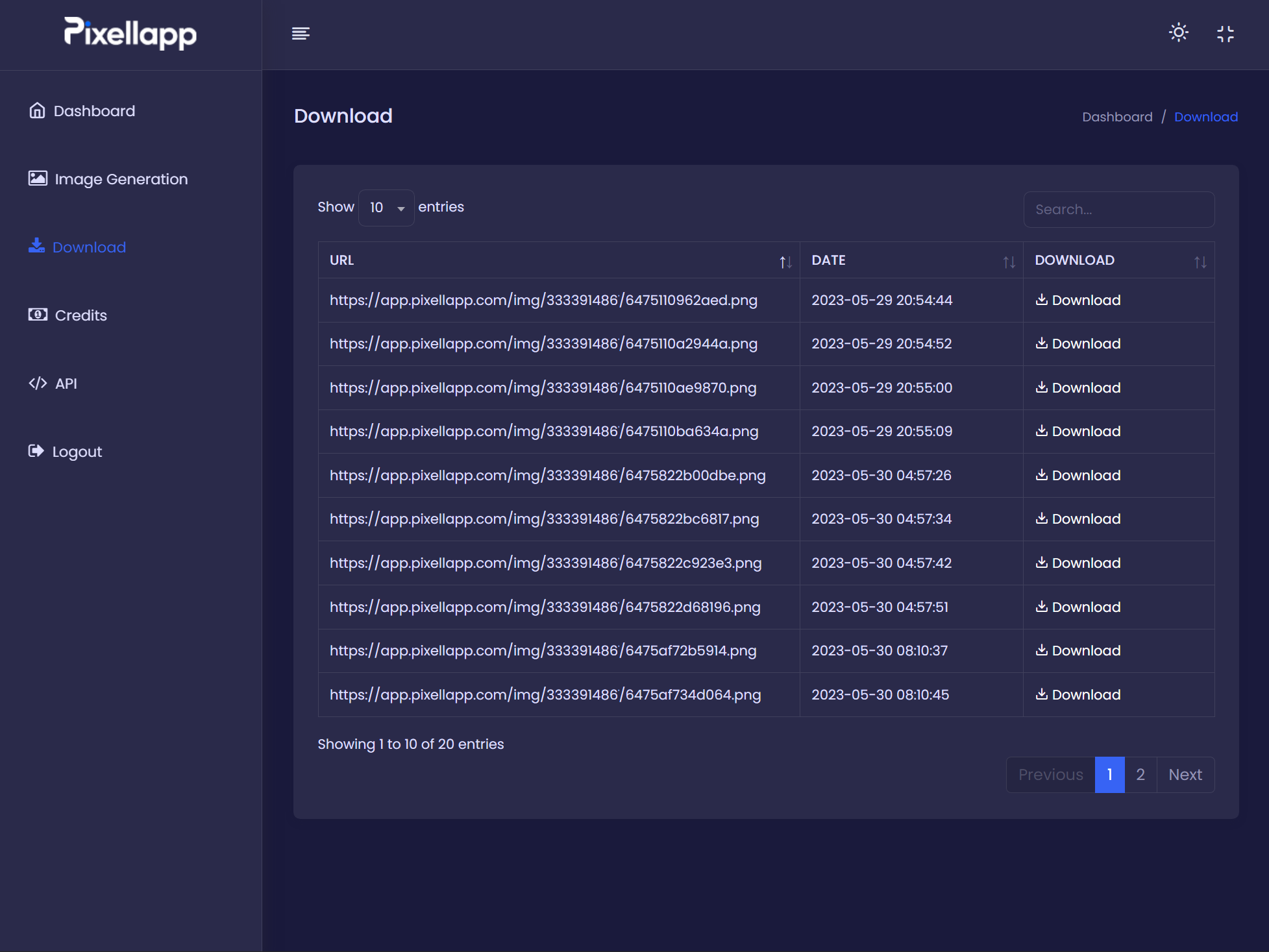 On the Download page, you will have access to all the .png files of the images you generate. You can download them to use on your website, social media platforms, communication channels, emails, and brochures. Enhance your marketing communication with captivating and realistic visuals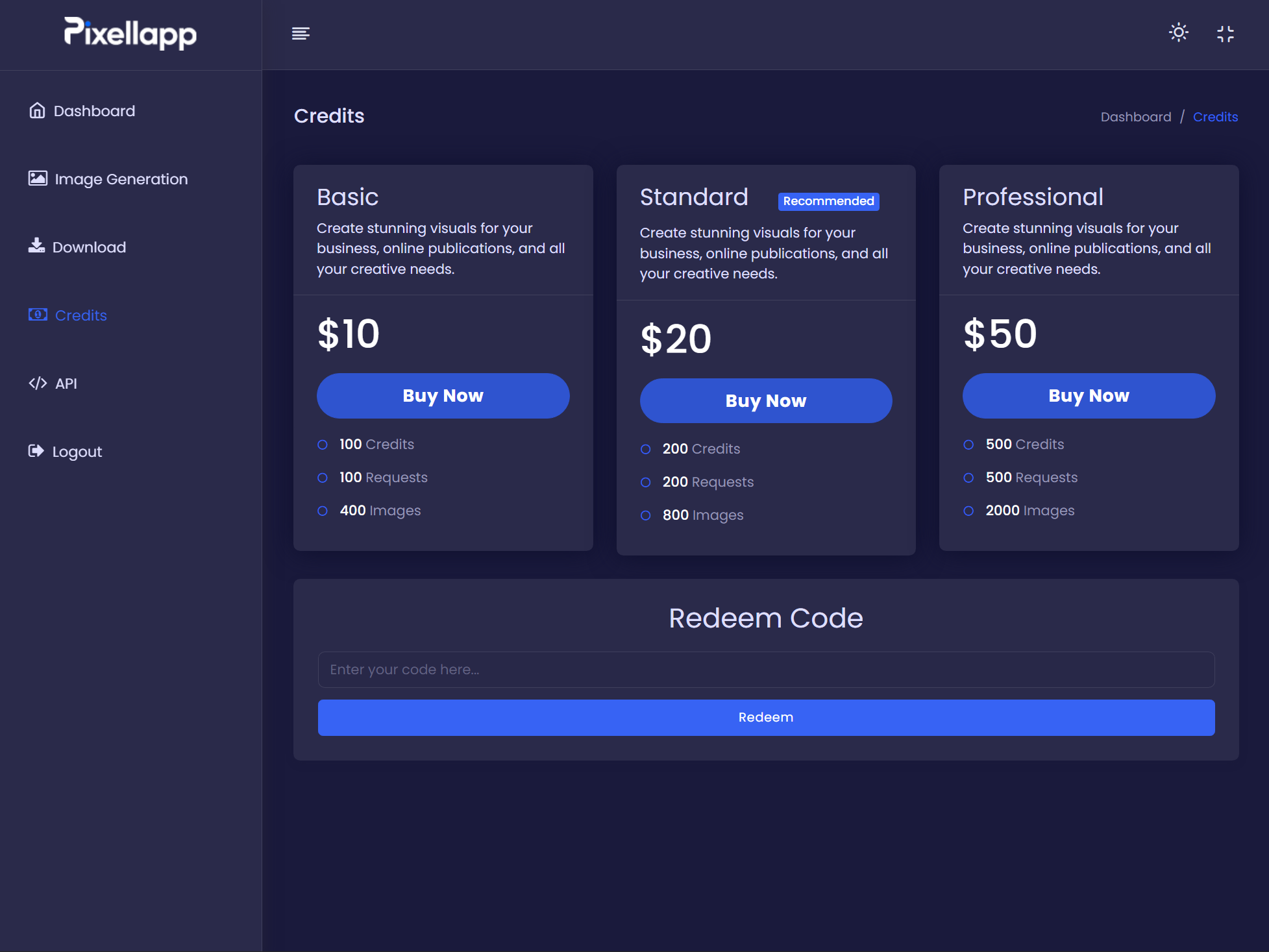 In the "Credits" page, you will be able to select a plan to recharge the credits in your account and generate new images, or you can redeem the credits if you have a Credit Code. The credits have no expiration date, so you can use them whenever you need, avoiding paying for a subscription without making a profitable use of it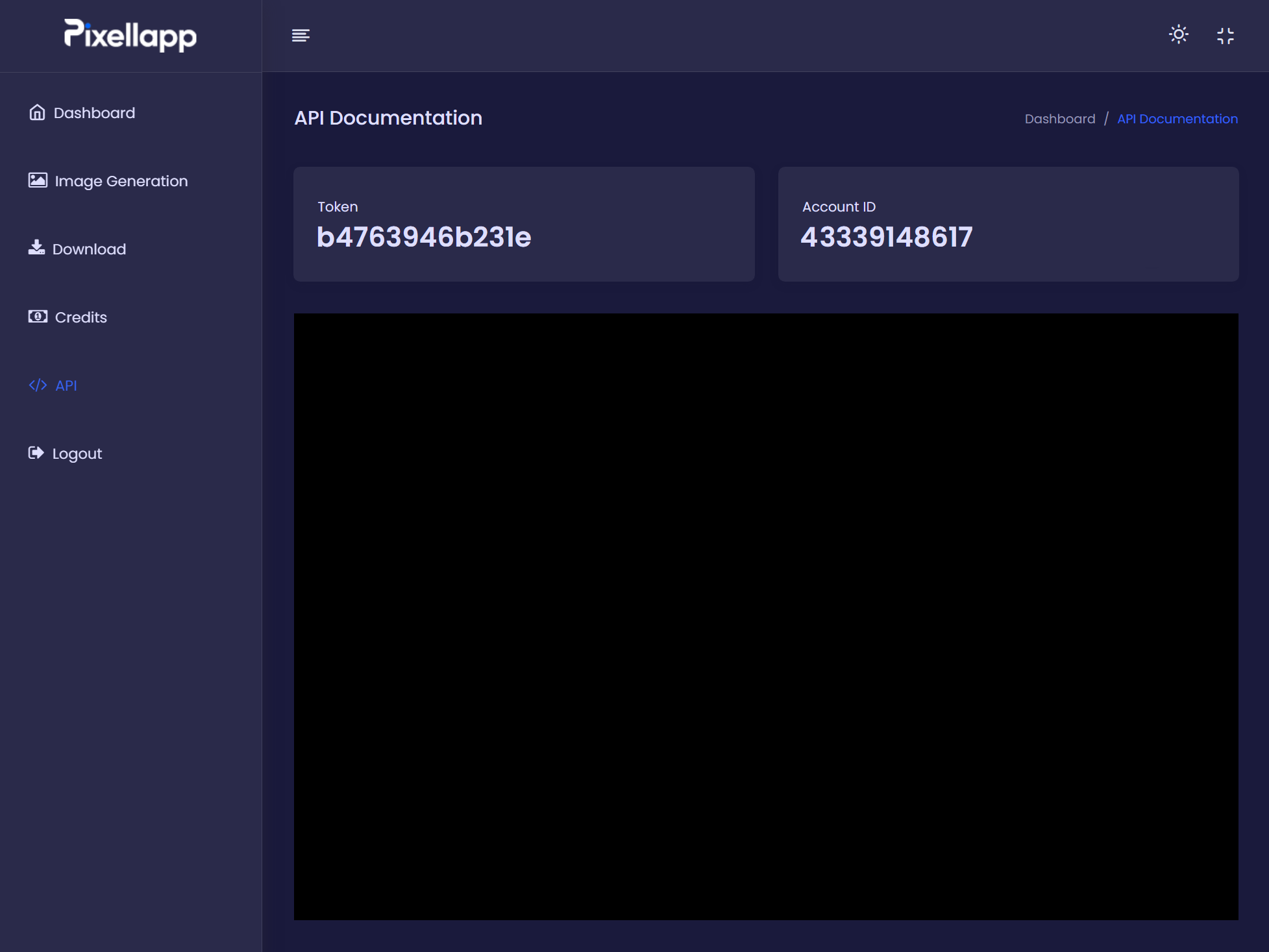 With Pixellap's free APIs, you will have access to the Midjourney prompt requests, which will use the available credits at no additional cost. With these APIs, you will have the opportunity to integrate this service into any platform.